We are the BMABA – the British Martial Arts & Boxing Association.
We're a leading independent martial arts association that regulates, develops and promotes grass roots martial arts throughout the UK. Representing in-excess of 30,000 members from more than 150 styles and disciplines we are one of the most influential organisations in the martial arts sector, pushing for reform and safer, better regulated martial arts. We support our instructors and clubs in growing a more professional, safer and larger club.
Unlike a number of other single-style organisations that primarily focus on competition or sport, we work to improve the professional standards of instruction across multiple styles, helping to promote safer and more inclusive martial arts.
We are award winning, professional and not for profit.
We Focus On Three Key Areas
GRASS ROOTS PROMOTION

We fiercely promote the numerous benefits of martial arts participation. From improved health and wellbeing, through to self defence, sport and resilience; we champion the cause for everybody to try martial arts.

STANDARDS & GOVERNANCE

We are renowned for setting some of the industry's highest standards for instructors and teaching staff with numerous checks, balances and qualifications as well as holding the association's governance to a new model of best practice.

DEVELOPMENT & GROWTH

We help our registered instructors and members to grow their clubs ethically, safely and professionally. This helps to develop martial arts nationally across multiple styles whilst channeling our efforts to improve standards and boost grass roots participation.
At A Glance
Our History & Heritage
Founded on just £20.00 of capital (£4.99 of which was spent on our first domain, bmaba.com) the BMABA came into existence. The association was formed by the now multi-award winning social entrepreneur Giovanni Soffietto who at the time, aged just 20, was relatively unknown within the industry. Our opening principles were about forging a community of like-minded instructors focused on a fair, professional approach to governance.
In our infancy, the association didn't resemble the power-house it's today known as. Our focus was primarily exclusively on instructors, working to produce recognisable instructor licenses to allow senseis the chance to teach more freely, outside of what was (at the time) a largely 'closed-door' industry made up of (mostly) a few large, long-established NGBs.
Our association and our membership began to explode in popularity and we gained many thousand members – finishing each year up on the previous by a considerable margin.We remained focused on being run by our community of instructors, with the founder and senior management team running the day to day around their own 9-5s and family commitments. This was all in the interest of remaining politics free and commercially unbiased. As we moved toward 2017/18 we began to struggle to cope with the demand from our ever-increasing popularity and approach to governance. In October 2018 we opened our first full time office and grew a core team of staff to help us grow the organisation consistently.
Now nearly a decade old and in receipt of numerous awards, the association developed further with the launch of a range of new provisions, insurances and initiatives. To help continue showing our commitment to remaining in the community interest, the association became a Social Enterprise and the BMABA Fighting Chance Charitable Foundation was founded to run our many flagship charitable initiatives.
Off the back of our many media appearances, out of industry award wins and the opening of a full time Operations Office in West Sussex to compliment our London hub, the association continues to grow rapidly and go from strength to strength.
We founded the BMABA Group of Social Enterprises off the back of the Coronavirus Pandemic, throughout which we set aside tens of thousands of pounds of support and offered what was considered by many to be the industry's most supportive response.
With a full staff of employees, two offices and six-figure turnover to support the association, we continue to grow exponentially. We have now amassed more than 30,000 named members per year with a reach of more than 100,000 throughout all of our clubs. Our organisation continues to be built on a principle of fair, open-minded and transparent leadership without the politics and squabbling.
Are you an instructor, club or sensei?

Find out more about joining our politics free, independent and multi-award winning association for free.

We can help you grow your club whilst meeting the best standards of safety and professionalism in the UK.
Our People
Explore Who Makes The BMABA What It Is
We're superbly proud to have a great team of employees and volunteers who all contribute to the BMABA being the exceptional organisation it is today.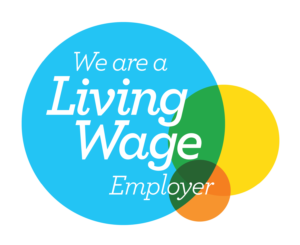 We're exceptionally grateful to all of our staff and employees for their continued professionalism, care and devotion to helping our organisation grow. That's why we're proud to be a Living Wage Employer, and currently pay in excess of the highest recommended pay grade to all of our staff.