For the past six years, BMABA has become recognised for our striking and renowned 'Coat of Arms' logo (shown below, left). This is the traditional, formal crest for the British Martial Arts & Boxing Association (BMABA) and it remains our formal identification.
What you may not know, is that in 2018 we introduced a more contemporary 'alternative' logo designed to allow clubs a more website and document friendly version, which is smaller and more condensed.
This is known as our 'circular' logo, and was intended for use in smaller to read areas – such as the bottom of emails, and so on, where the crest is rendered too small to be properly identified.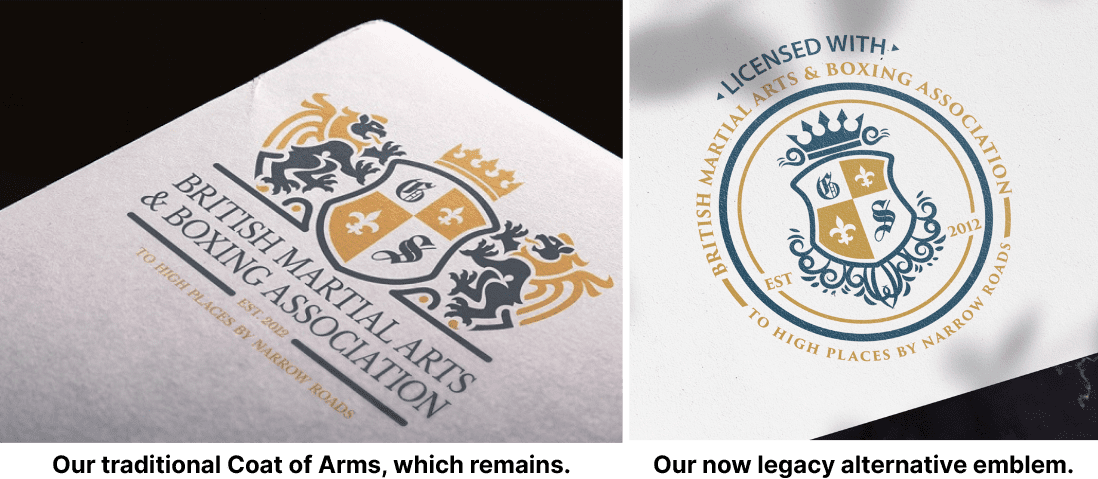 We've listened to feedback from our members who have been asking for a modern, contemporary version which plays nice with digital marketing and other web formats.
We're pleased to unveil our new, modern emblem logo which is available for clubs to use as an alternative modern alternative to our crest and shield. We've pivoted to a vector-based modern design which still incorporates our recognised colour scheme, and the synonymous BMABA Lions, but instead makes use of a bold, modern and simplified design that is striking and professional for clubs with a more contemporary appearance.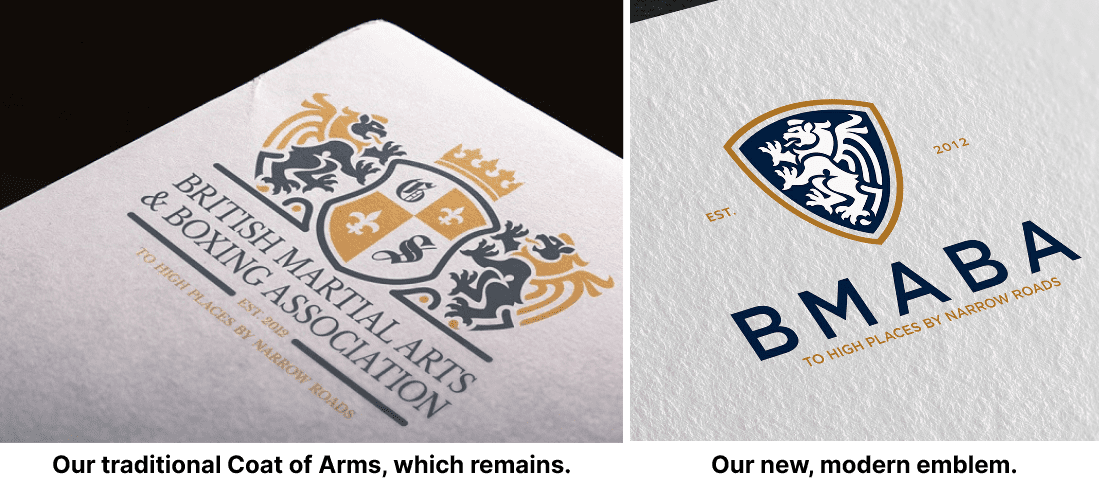 Whilst the traditional crest and lion remain, we'll be starting to move to the modern emblem in key places throughout May and into June, as we help our members to adjust. Our clubs are free to continue using all traditional BMABA logos for as long as required. The main coat of arms is not being retired and remains our 'official' logo. The new modern version will be a suitable substitution for official purposes too, and our clubs can decide what logo version best represents their affiliation to BMABA.