Website Analytics By BMABA
Track your visitors in realtime to help your club perform better online, without compromising their privacy.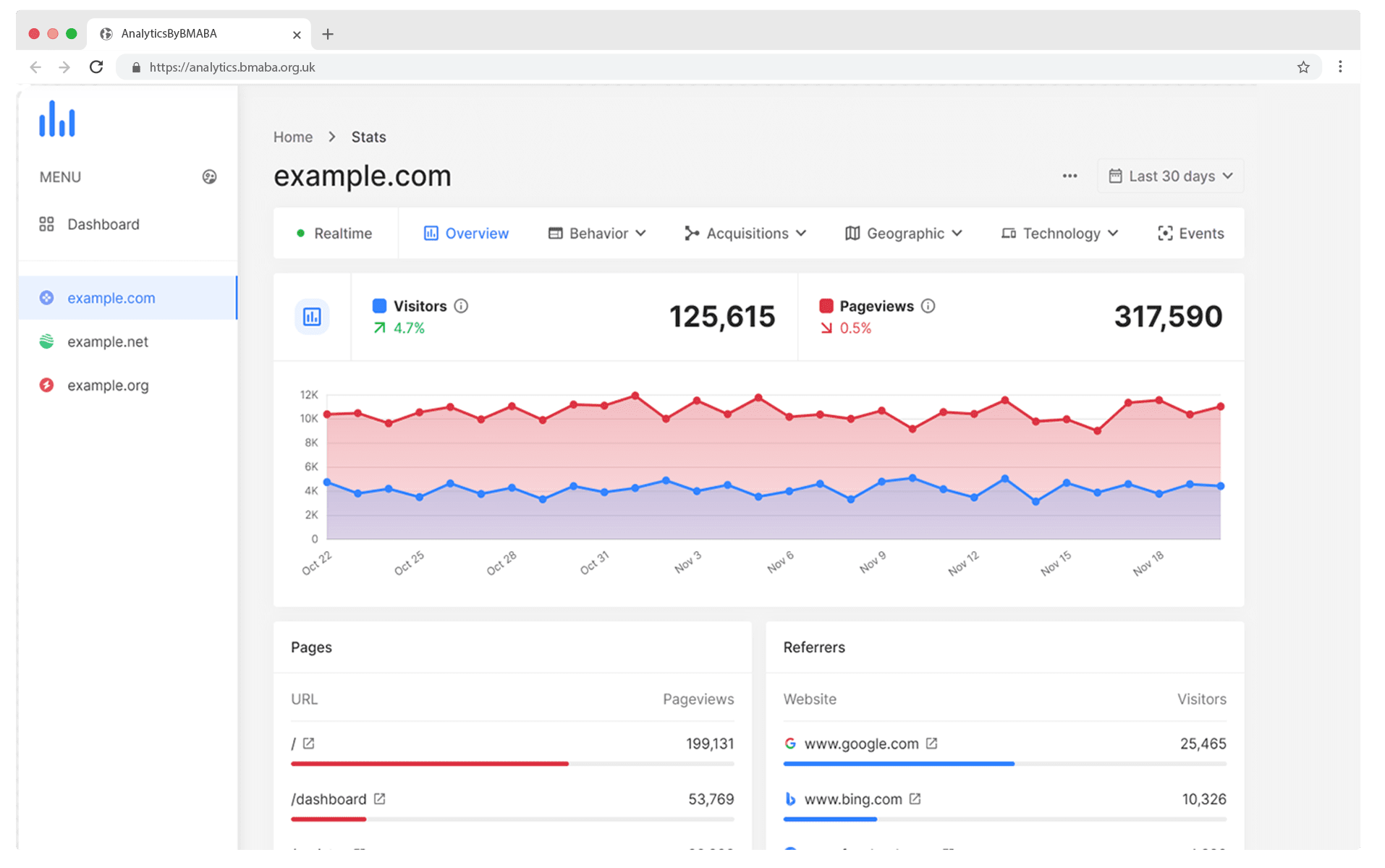 Simple. Stats presented in a user friendly manner.

Private. No IP tracking, fingerprinting, or cookies.

Lightweight. Our tracking code is less than 1kb in size.
Compliant. Meets GDPR, CCPA and PECR.

Inclusive. All our members get access for free.

Yours. We never share your data with anyone.
See a detailed report of your website traffic in real time.
Get a comprehensive overview of your website statistics.
---
Analyise what pages perform the best on your website.
---
Learn through which traffic channels you acquire your visitors and ultimately, students.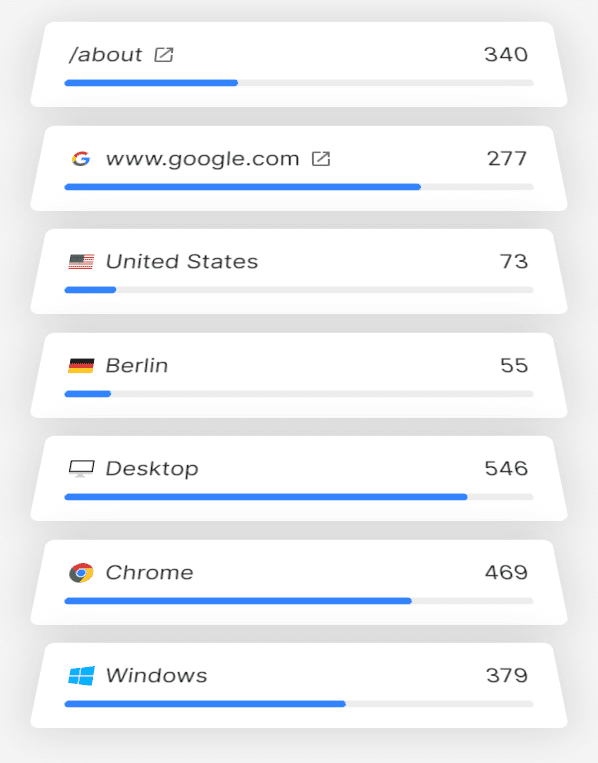 Find out where your visitors are from, down to the city level.
Know the devices and software your visitors are using.
Create custom events and track their conversions.
Export all your website's statistics in CSV format.
Integrations
Easily integrates with your favorite platforms.

Access leading software like this, and more, exclusively with BMABA membership.