Our long awaited and highly anticipated Club Management Software is within the final stages of testing prior to release. Now that we have a working system 'to play with' we thought we'd share some key features with clubs so you can provide any last minute suggestions on how best it can work for you.
Remember, this is being built by BMABA for our clubs, so we want you to have a stake in it's development.
Here's a sneak-peak at some key features;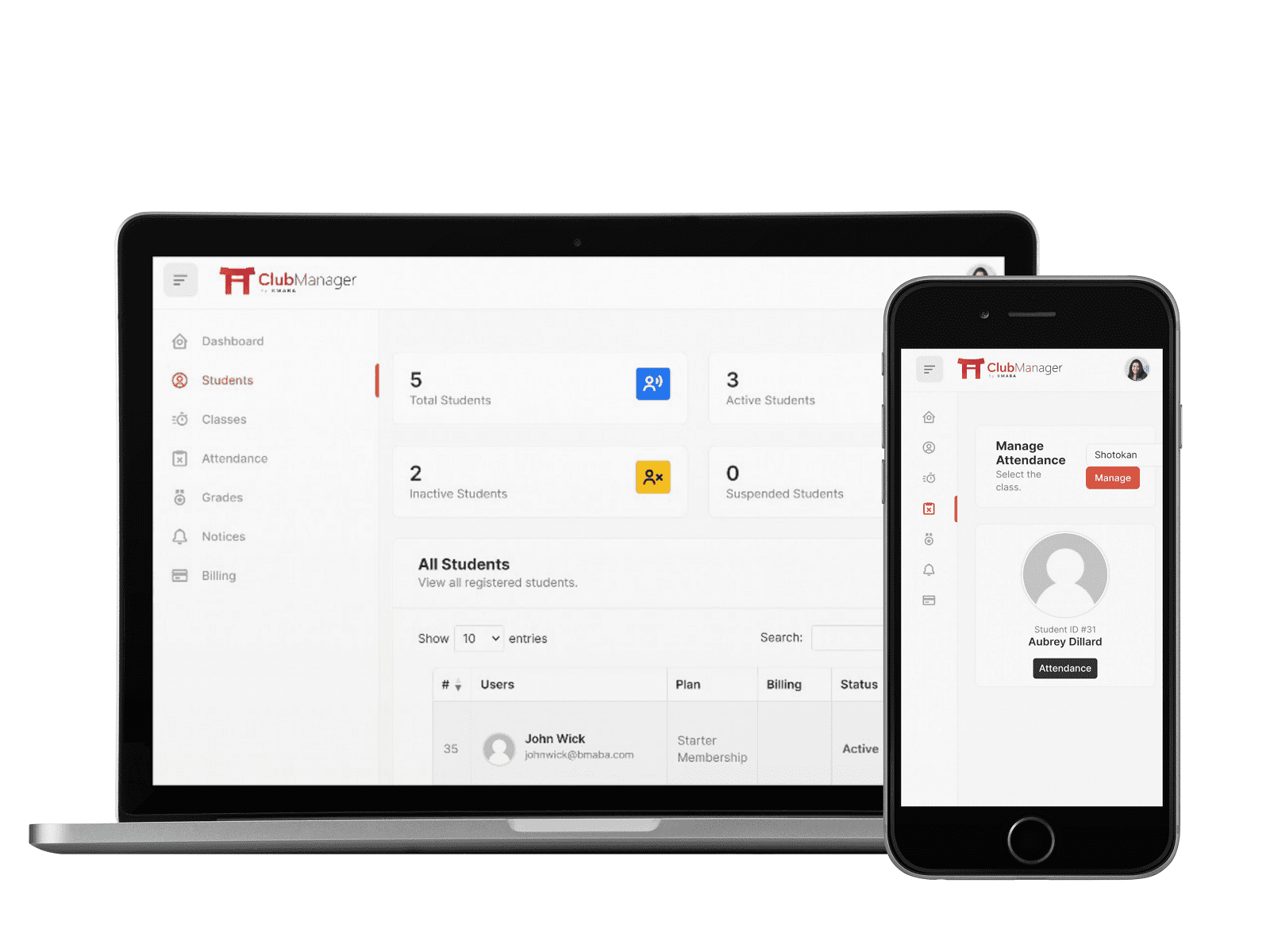 We've focused on simplicity
We know our prior attempt at club management software produced something a little clunky and hard to learn. This time around, we've built it from the ground up completely focused on a simple, easy to learn platform without too many settings, configurations and tools. We think it's possible to setup from scratch in as little as twenty minutes, even if you're not tech savvy.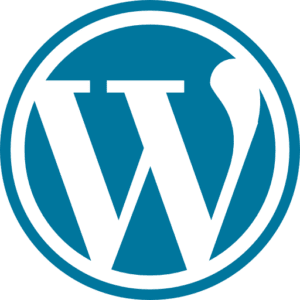 A WordPress Plugin
We want to make the software as accessible as possible, without taking control of your website or tech setup. That's why our Club Manager will run as a single WordPress Plugin. The only other plugin you'll need is WooCommerce, which is completely free. If you run any WordPress website, regardless of the design, you can use our management software. If you don't have a WordPress website, WordPressbyBMABA provides a completely free system with the software pre-installed which you can use instead. WordPress is easy to use, simple to learn and trusted by millions of websites.
This means you can either use the plugin on your existing club website, integrating beautifully with any current shop, content and blog or you can use it as a standalone WordPress site (i.e: members.yoursite.com), so even if you use Wix or our drag and drop site builder for example, you can easily make use of this amazing platform.
Simple Student Management
We're thinking about trying to reduce admin and make data as easily accessible as possible on the move. To help with this, we've built a simple, clean student dashboard which helps you easily find students by segmentation (i.e: expired, active, by membership, name and so on). When you click through, you'll find everything you need on one-screen. Personal information, next of kin and emergency contacts, medical information and injuries, their signed assumption of risk form, grades, billing information and so on. No clicking around and searching for key details in the edge of mats. Easily accessible, in one place.
Attendance Tracking
We've really focused on making the attendance tracking as smooth and simple as possible. The plugin will allow you to set your default – either to automatically assume everyone booked onto the class is present (so you only have to mark absences) or visa-versa, asking you to confirm all attendances and assuming otherwise nobody turned up.
You're free to choose which option is best for your club. In either case, it should mean a lot less admin as you can let the system default to your preferred setting. Changes can be made easily via a simple class-by-class toggle.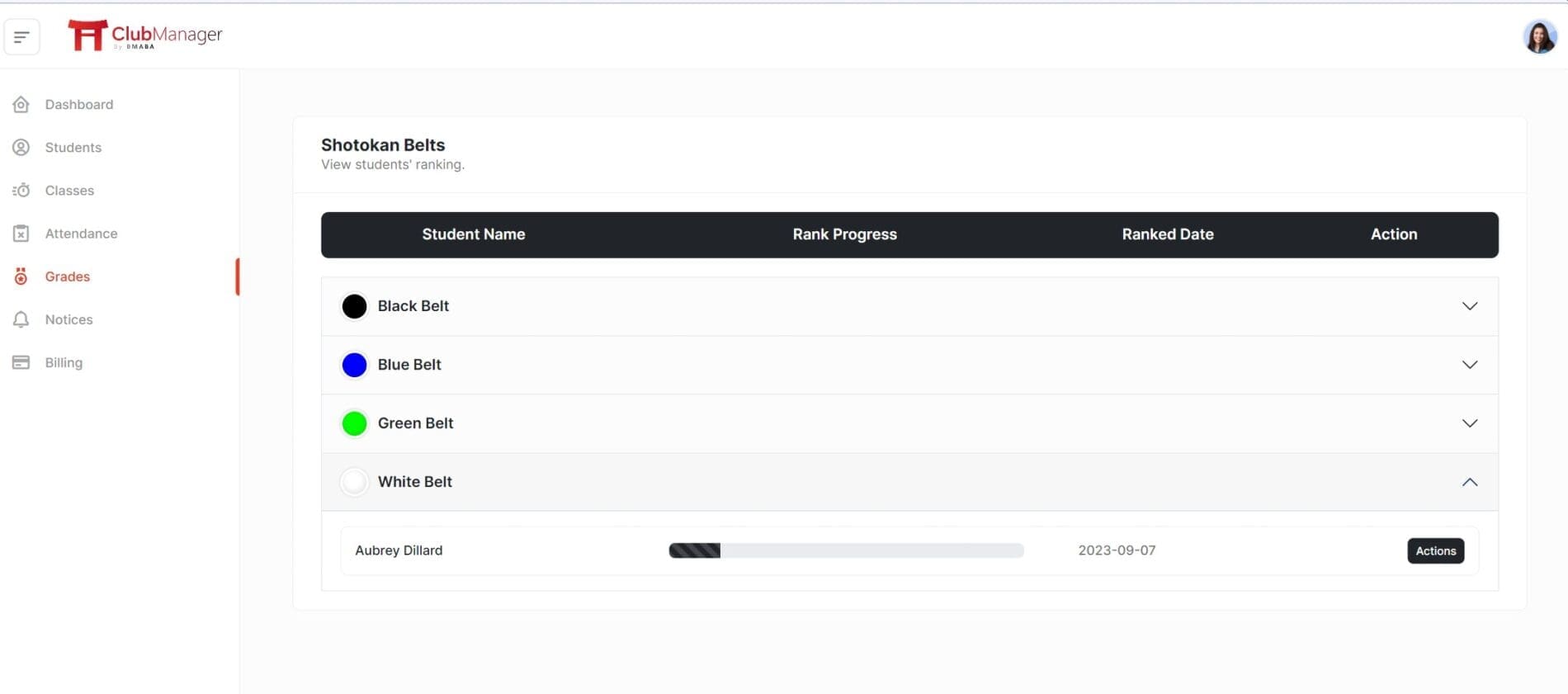 Visually Stunning, Easy To Read Grade Progression
We know something so many systems don't get right is grade tracking. We think our easy to use, visually focused grade summary screen makes it easy to manage even the largest of student cohorts. Simply toggle through the belts to reveal all students currently holding that grade. You'll see a visual bar which progresses based on attendance (you can set the attendance needed to be ready to grade). This allows you to easily see how many of your class are nearly ready to grade, and to spot anyone needing extra assistance.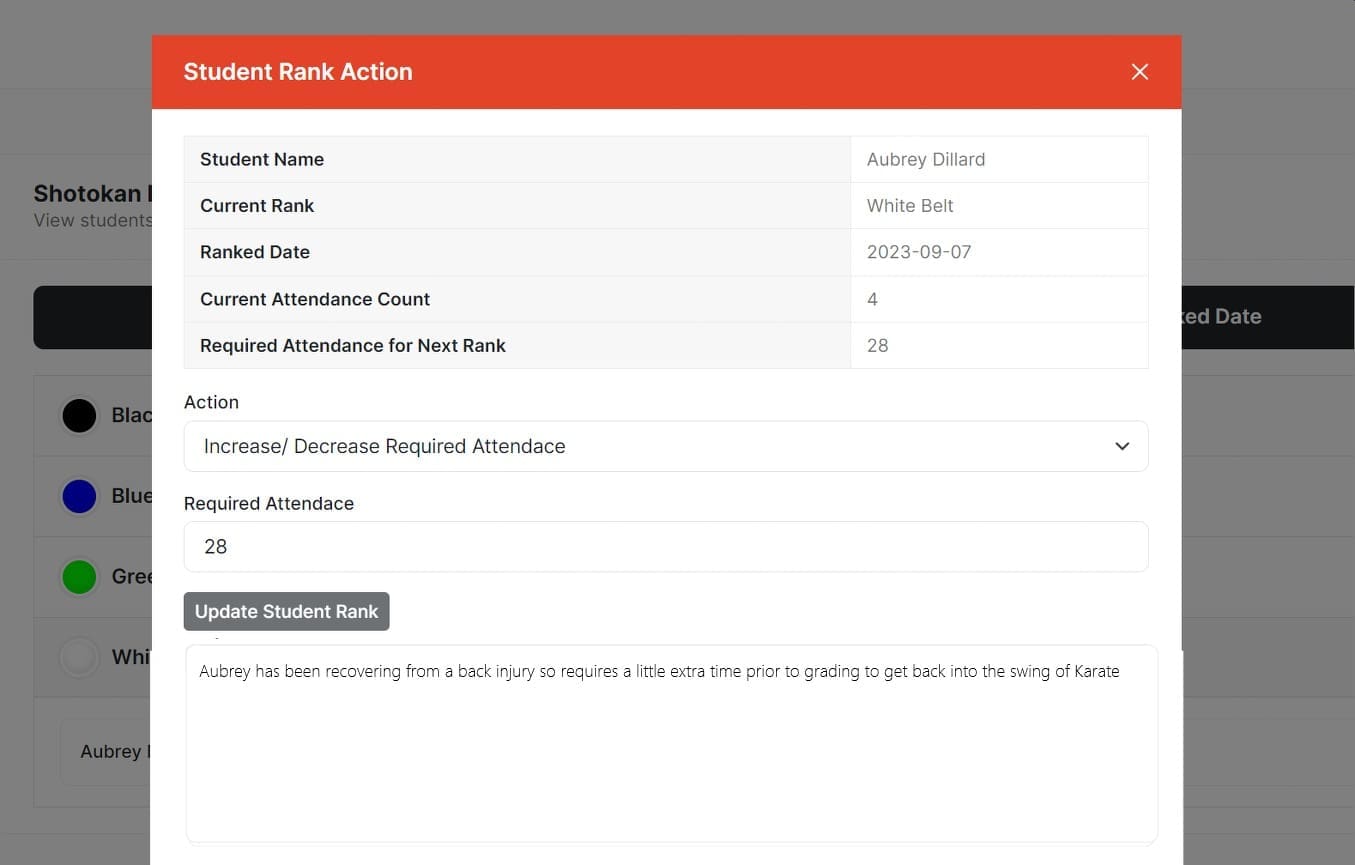 Grade Progression & Grading Adjustments
From the above summary of grade screen, with just one-click you're able to promote/decrease a grade or adjust (up or down) the sessions required before you consider them ready to progress. A handy notes box also allows you to enter private comments or reminders for the next time you review grades. Changes made here are directly reflected on the student's portal, so they'll see the progression or change to attendance their end, too.
Easy Class & Event Creation
Our initiative class creation allows you to very easily and quickly setup recurring classes or one-off events, with the ability to easily cater for term based classes too. Punch in (no pun intended 😉 ) a few key details, select the membership(s) able to access the course and with a simple click your students will be able to book-on from their end. You'll then be able to see attendance lists of those booked on with a single click.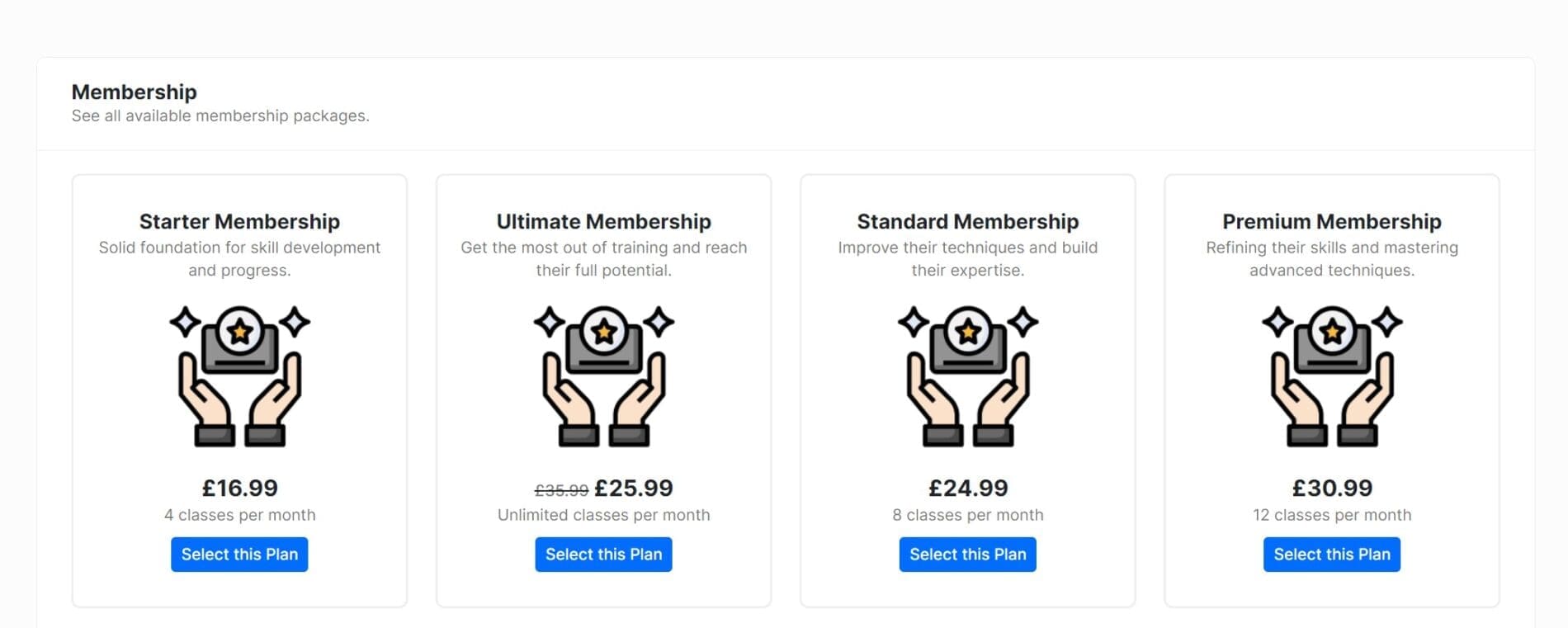 Easy To Set Memberships
By configuring a simple WooCommerce product, you'll be able to setup stunning membership plans which can be activated by your students with just a simple click of the button, and a standard checkout process (via Woo). This means you can integrate any payment gateway you wish – PayPal, Stripe, GoCardless, DirectDebit – the list is literally endless. You can even accept cash on the door should you wish – this won't impact on the functionality of our membership platform. This offers maximum flexibility.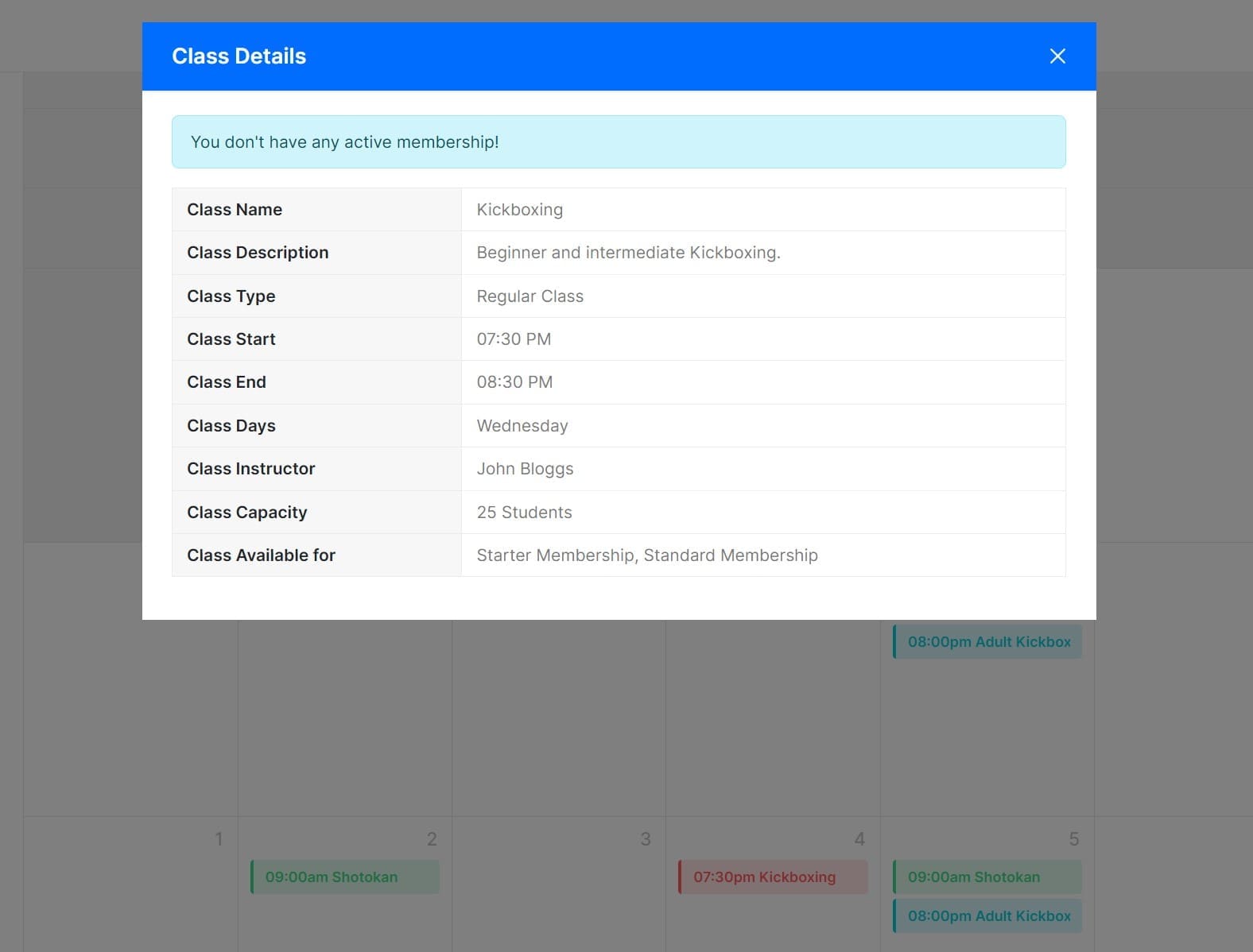 Easy Class Booking
Students can click onto classes with a click of the mouse. If their membership isn't active or doesn't permit the class in question, they'll be told this (to help convert new members or upgrades). If it's included, just a simple click and they're on. We've also setup safeguards, to allow you to designate whether classes accept just children, just adults or both and the functionality of the software will ensure you don't have to manage children in adults classes or visa-versa!
Simple To View Class Listings
We've spent a long time making the class schedules in your club as easy as possible to read and access. Whether it's parents checking on classes booked for their children, or perspective students viewing your schedule – it's easy, fast and visual focused.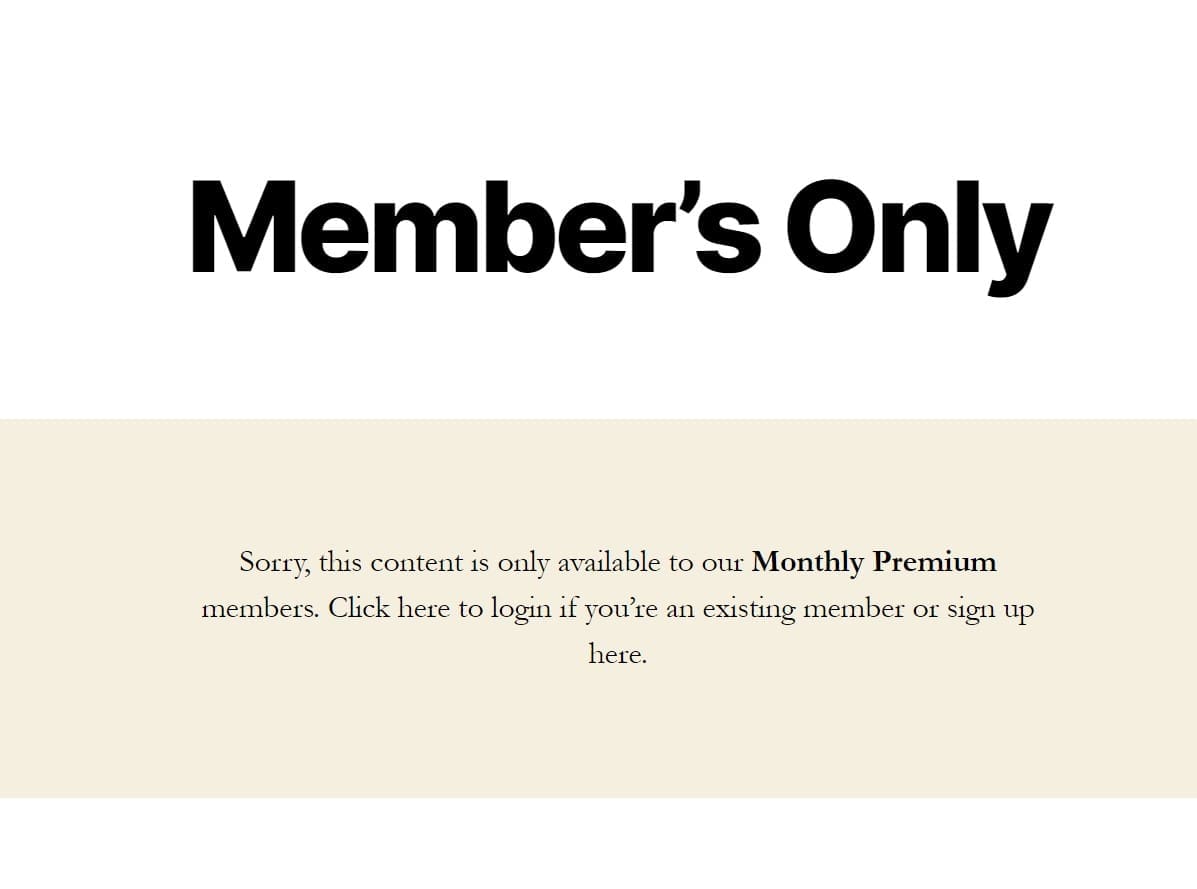 Member's Content Control
Link up your membership options with content controls to help you bulk up your WordPress site with filtered member's only content. Share Katas and Forms, member's only news, grade specific or membership specific products and more – all with a click of a button.
Plus Many More Clever Features
From safeguarding features to location-specific classes. Coupon and discount codes through to admin and student dashboards with beautiful metrics to show grades, allow internal communication, view sales and so much more. The above is just a brief preview, and we'll expand on this significantly in the weeks ahead as we inch closer to release.
We're hoping to be fully live and launched by 16th October – hopefully sooner!