Martial Arts Safeguarding Code & Our Association
We're exceptionally proud to have attained the Martial Arts Safeguarding Code at an organisation level for our association, the British Martial Art & Boxing Association (BMABA). Furthermore, having now attained this as an association, we can in turn provide a package of support, resources and training to help clubs from all styles and backgrounds meet the mark.
The Safeguarding Code For Martial Arts is a non-partisan Scheme designed to help benchmark a club's safeguarding competencies and educate the public on safeguarding in martial arts. In return for a club ensuring they have the correct standards in place, they will be displayed on the Safeguarding Code's Club Finder for parents and the public to see, as well as receive certification. The scheme is supported by Sport England, the National Lottery, CPSU, Ann Craft Trust and many more.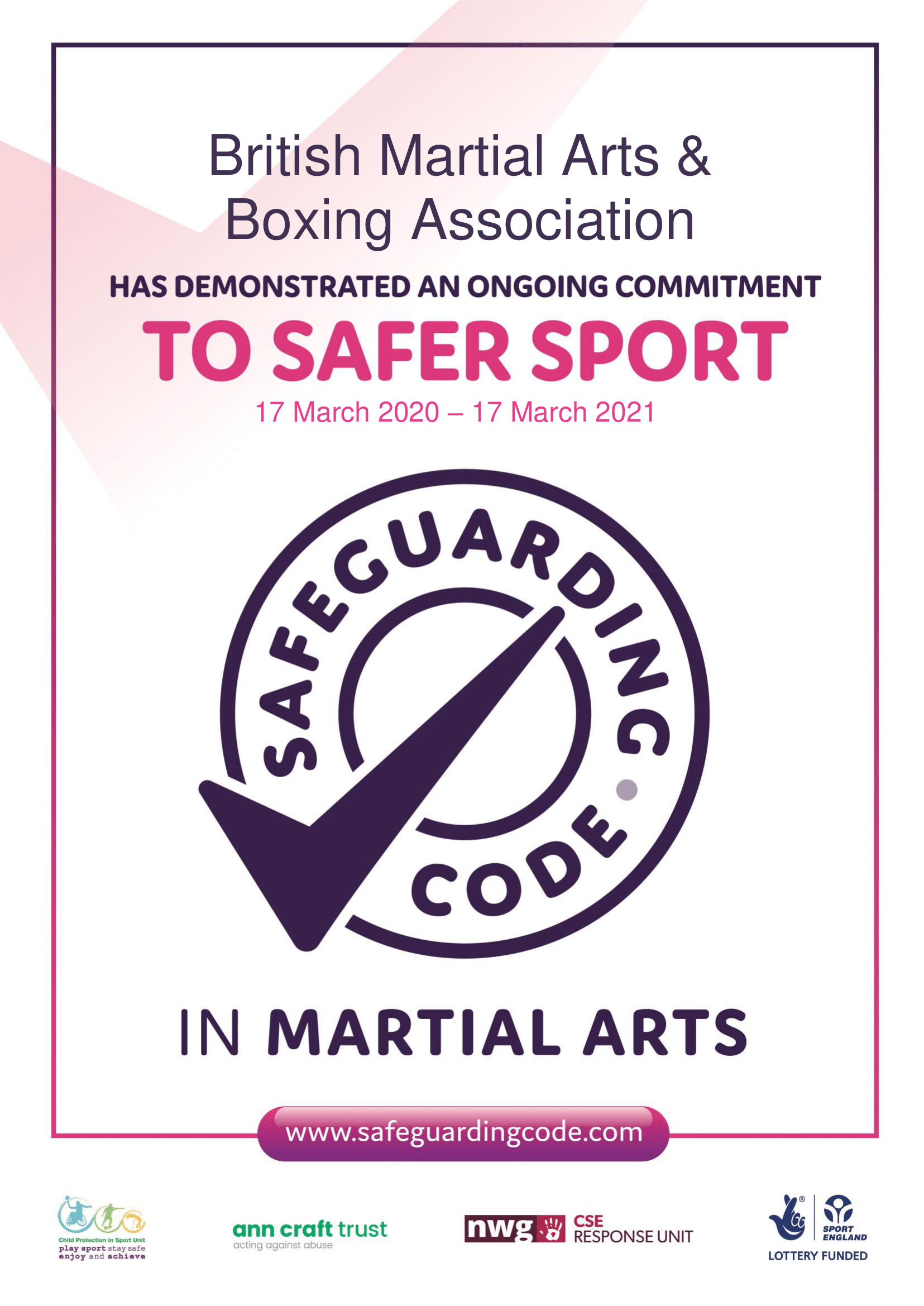 How can we help your club gain the Sport England Safeguarding Code For Martial Arts?
Our Guidance & Support Attaining The Code Is Exclusively For BMABA Registered Instructors
You can join our Association online to access all of the advertised support, as well as our award winning membership. This includes certification, licensing, instructor qualifications, business support, template documents and forms, a free club website, safeguarding support, access to DBS checks, safeguarding qualifications, access to first aid training and so much more for one single annual or monthly fee.